I made a seat for the wood from brash that was lying about, mostly just to see if I could. No screws or nails, just jointed wood. It seemed OK and surprisingly strong, so I put it on the southern ride in lieu of something more official from WDC (we have yet to ask) – someone's weary limbs might find it useful.
I did wonder how long it would last, especially since it wasn't fixed down. The answer was: not very long, about a week.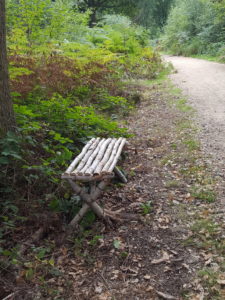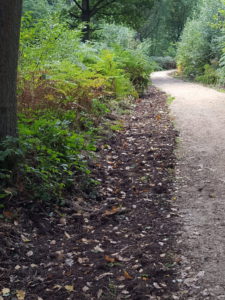 Perhaps the elves of Oakley Wood objected to its presence, but if anyone does spot it, please let me know.