There are two official walking routes in the wood, red and blue, marked by suitably coloured arrows at various points. Both start from the small car park at the entrance to the crematorium.
The blue route is the easier and shorter, and the paths tend to be better. It is 2 km in length.
The red route follows the periphery of wood, and is likely to be more muddy. It is 3 km in length.
Both routes use a section of path on the east side that can get very muddy in wet weather. The map below shows an alternative, well used unofficial path that tends to be less muddy, and is easy to follow.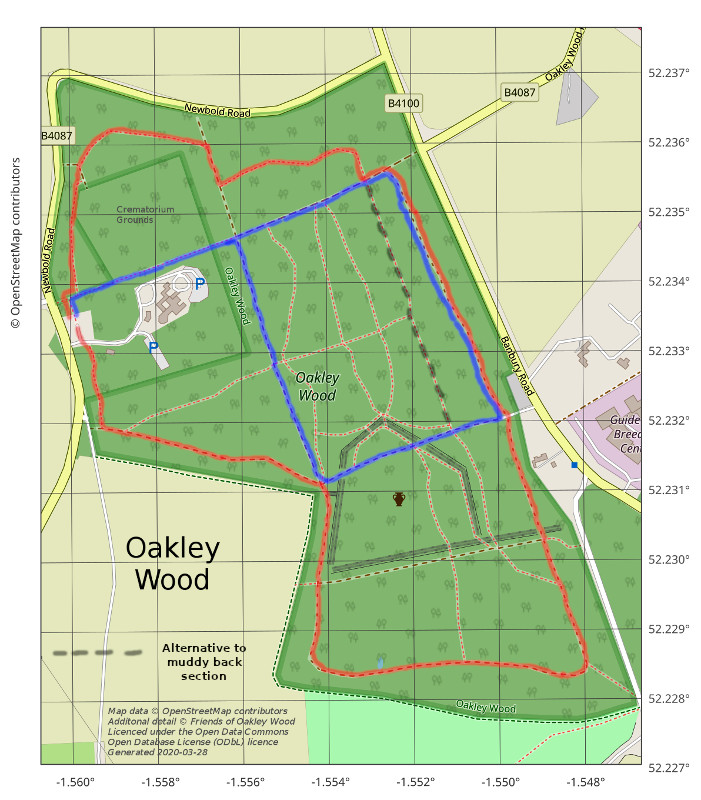 To print this map, just use your browser's "print" option.