Event Navigation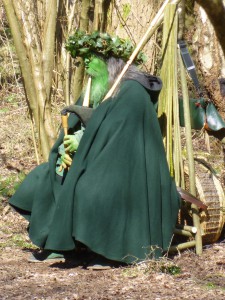 Why not join us on April 12th for our third annual Woodland Craft Day, featuring demonstrations of traditional woodland crafts and the return of everybody's favourite horse loggers. Crafts this year include a blacksmith, bushcraft, pole lathe turning, rustic furniture making, spoon carving, basket weaving and making a willow tunnel. There's a gallery of the 2012 Woodland Craft Day here.
New this year we have a "Bio Blitz" – a race against time to find as many different species as you can in the wood. Suitable for experts and novices alike, the programme includes:
10:00 BioBlitz begins!
11:00 Small mammal survey – checking traps set earlier
12:00 Wildflower survey
13:00 Invertebrate survey / bug hunt
14:00 Pond survey dipping & butterfly walk
15:00 BioBlitz end – species count!
Visit the BioBlitz website to find out more about what a BioBlitz involves.
Great fun and educational for all the family. Bring your own picnic and make a day of it!