The Friends of Oakley Wood committee met last night, at the Cottage Tavern in Ashorne—it's tough on the committee! The summer meeting is becoming one of the highlights of my year as I take advantage of the long evenings to cycle over to Ashorne from my home in Warwick. And what's just fantastic about it is the dusk ride home.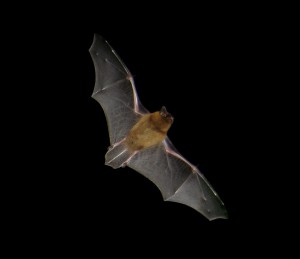 The stretch along Wasperton Lane, from Oakley Wood down into Barford, was just teeming with bats last evening. They darted around me, flying along the road in front of me, hunting the insects in the light from bike lights. So often sightings of bats are fleeting so to be travelling in the same direction, and at the same speed, as a bat was fabulous. One of them I must have followed for 200m or so. Last year I even found myself following a hare as it darted down the verge.
With so many bats so close to Oakley Wood it's got to be worth coming along to the Bat Walk on August 8th. Local experts will be helping to find and identify bats in Oakley Wood and we'll be using special bat detectors to hear their ultrasonic echo location calls. It promises to be a great evening and a marvellous opportunity to learn more about these wonderful creatures. See you there!