Getting a 'clean photo' of the bluebells has, for a perfectionist like me, been more difficult over the last couple of years due to the brash popping up everywhere but this year has been a really good crop and there are a couple of spots with little brash and carpets of bluebells so I popped over this morning to get some photos of them.
One of the things  I love about them is how they change from blue to pink/purple in the sun and the following photos highlight this well, taken just after dawn as the sun streamed through the trees.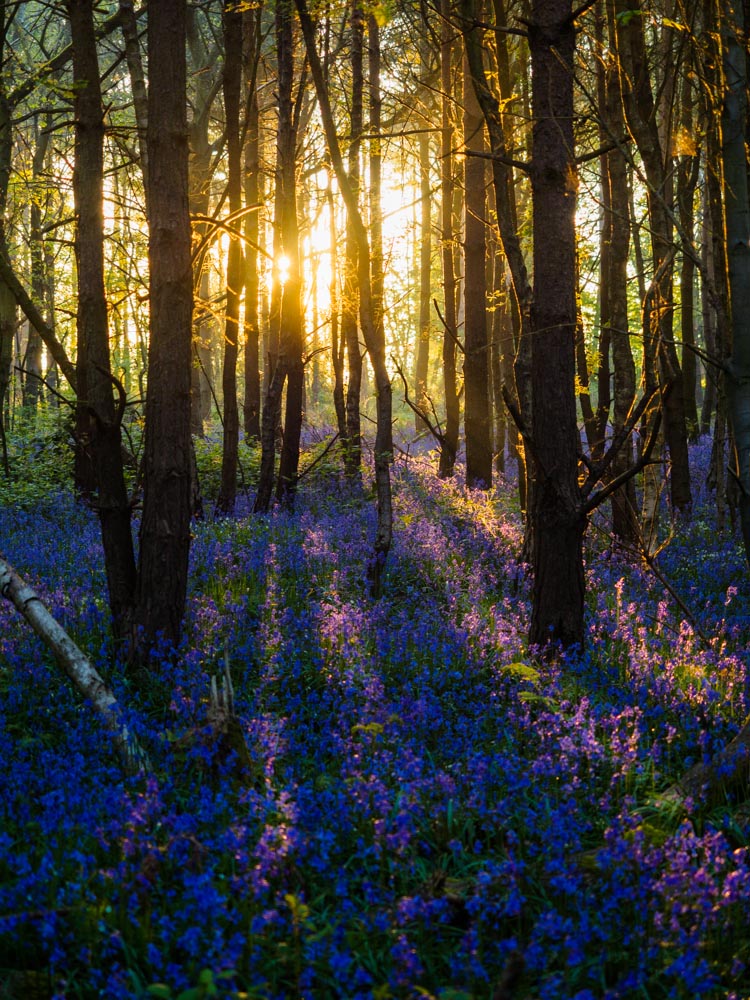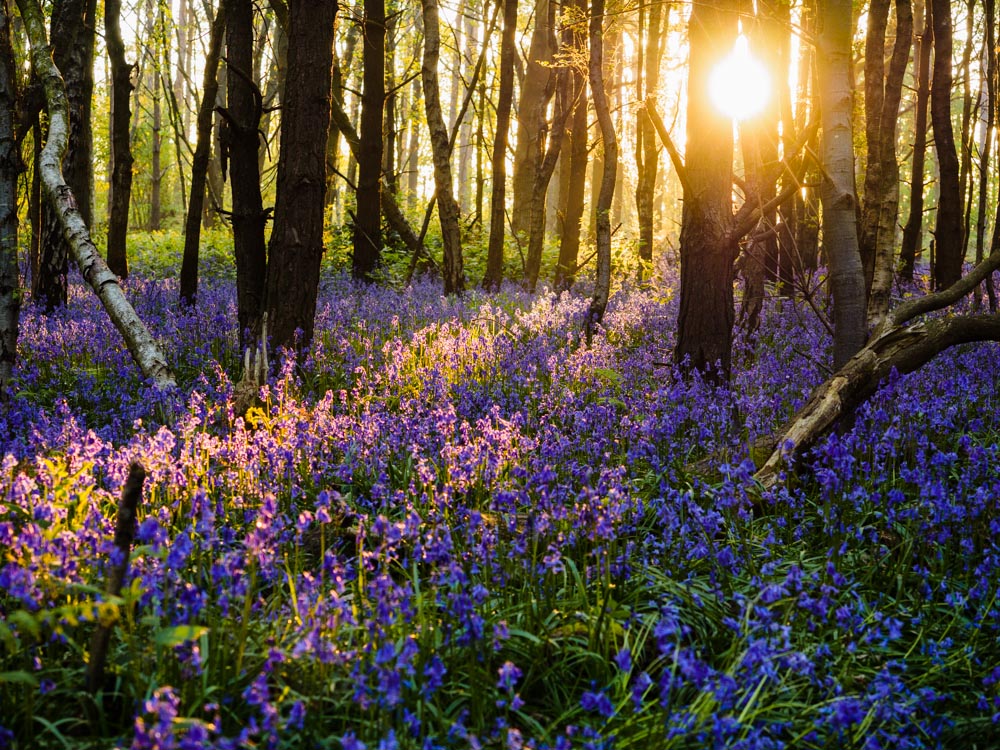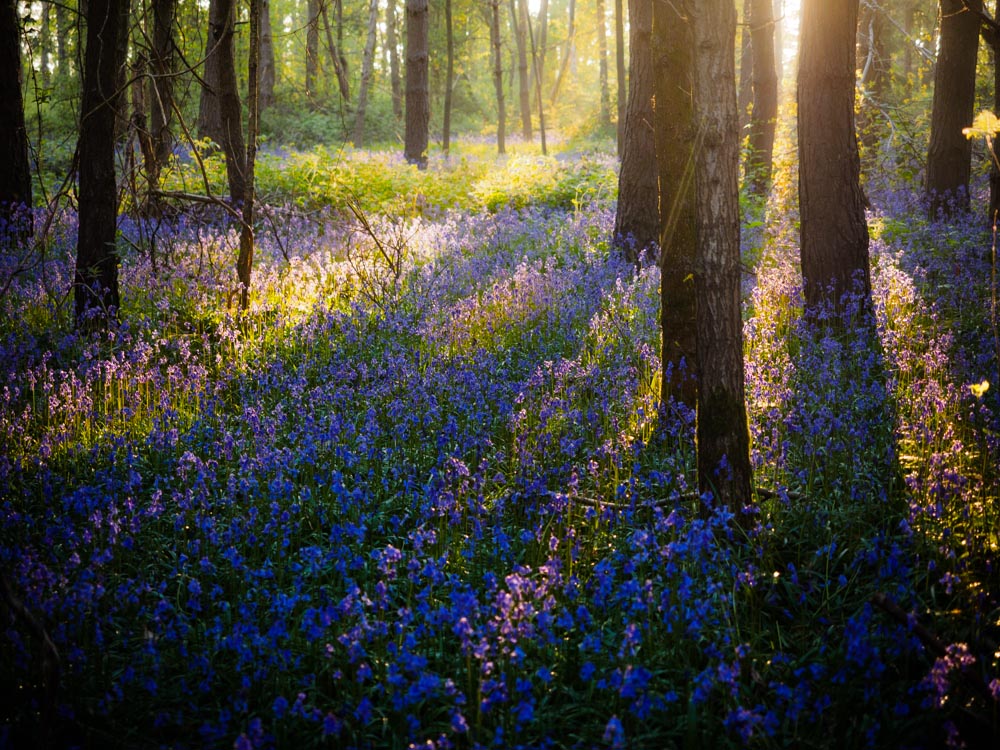 It's also nice to see the main rides open up due to the tree thinning as this photo shows.