I visited the wood this morning to retrieve the trailcam card (I promise – again – to post some soon). As usual I took my camera with me which normally makes sure that I'll see nothing. However, the recent thinning means that you can see further into the wood in many places, and I caught sight of a muntjac – not so common to see during the day.
In my experience deer tend to freeze when they see you and think you've not seen them. If you haven't seen them at that point then you're unlikely to because they blend into the background so well, but if you have then you can get a good look at them – or even a photo.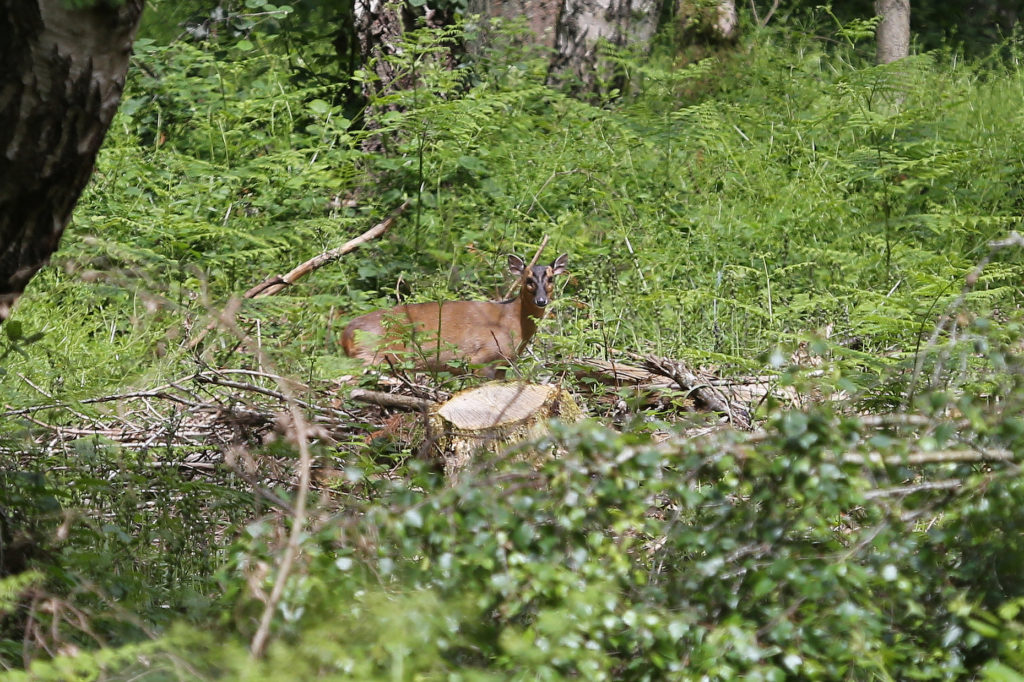 I was surrounded by singing chiffchaffs and blackcaps – and couldn't see any of them. A green woodpecker was "yaffling" away nearby and seemed to follow me around the wood as if to tease me to spot it (I didn't). In the south-west corner beyond the pond I stood and enjoyed the sights and sounds of spring. This was a spot that looked particularly ugly and desolate after the thinning. "What a difference a day makes" as the the song goes – the extra sunlight has allowed lush grass to grow and it now looks like a green meadow …

A family of young wrens was emerging from a tangle of brambles, most just sitting among the briars, but one bold enough to fly to the nearest tree and looked curiously at me: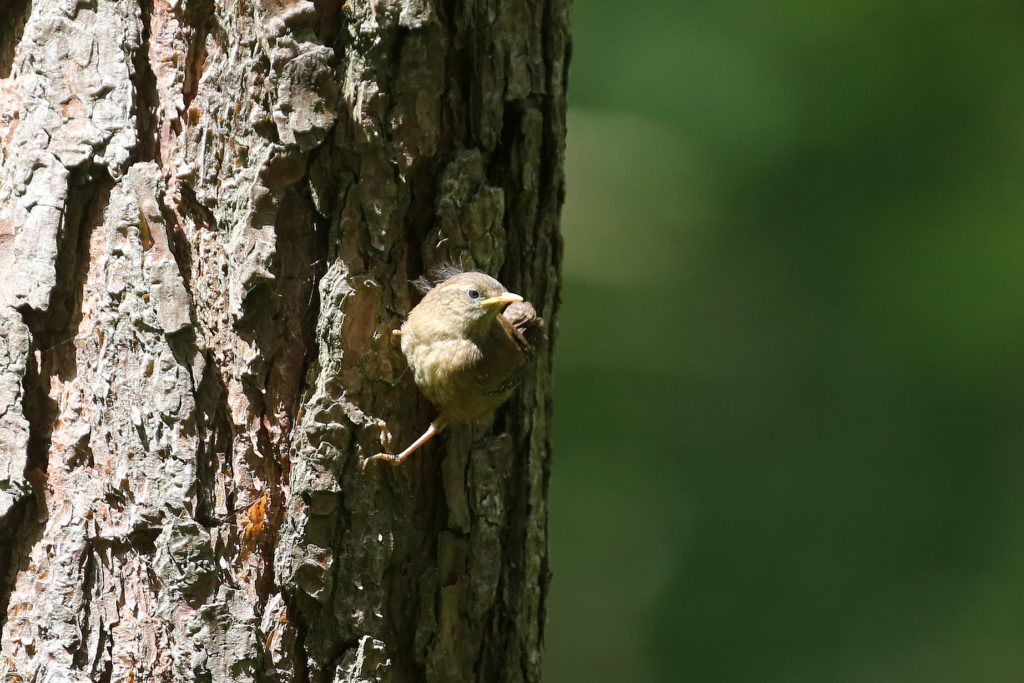 … you can see the remains of fluffy down on its head.
A speckled wood butterfly landed nearby among a huge swathe of goosegrass, basking in the brief sunlight;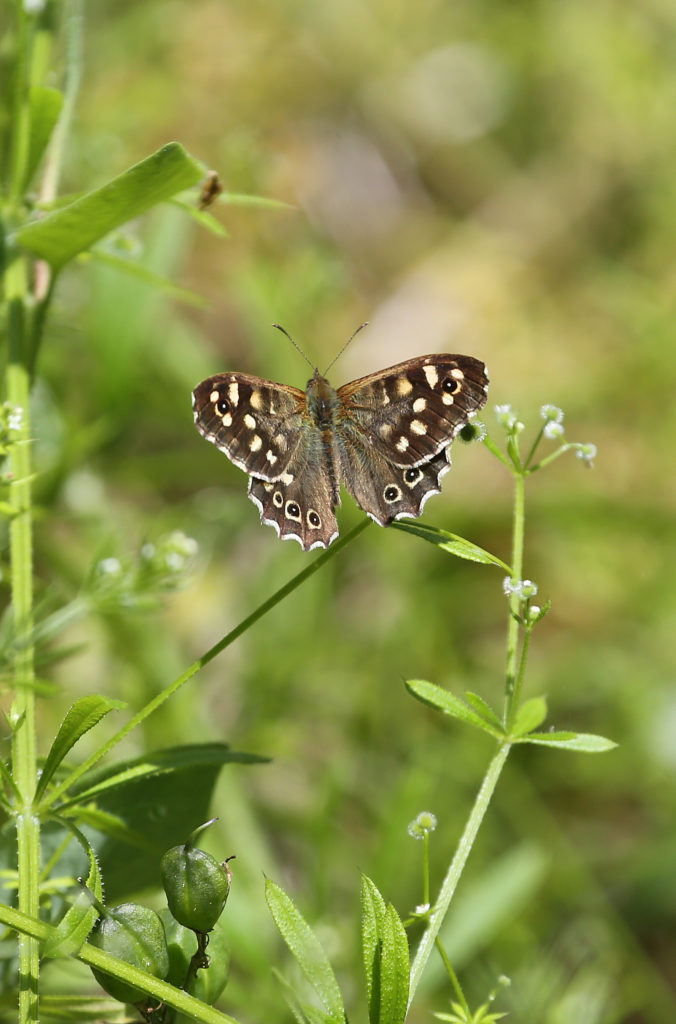 Further on around the walk a largish bird flew up from the path in front of me and perched on a nearby tree. Until I got the camera on it I wasn't sure what it was…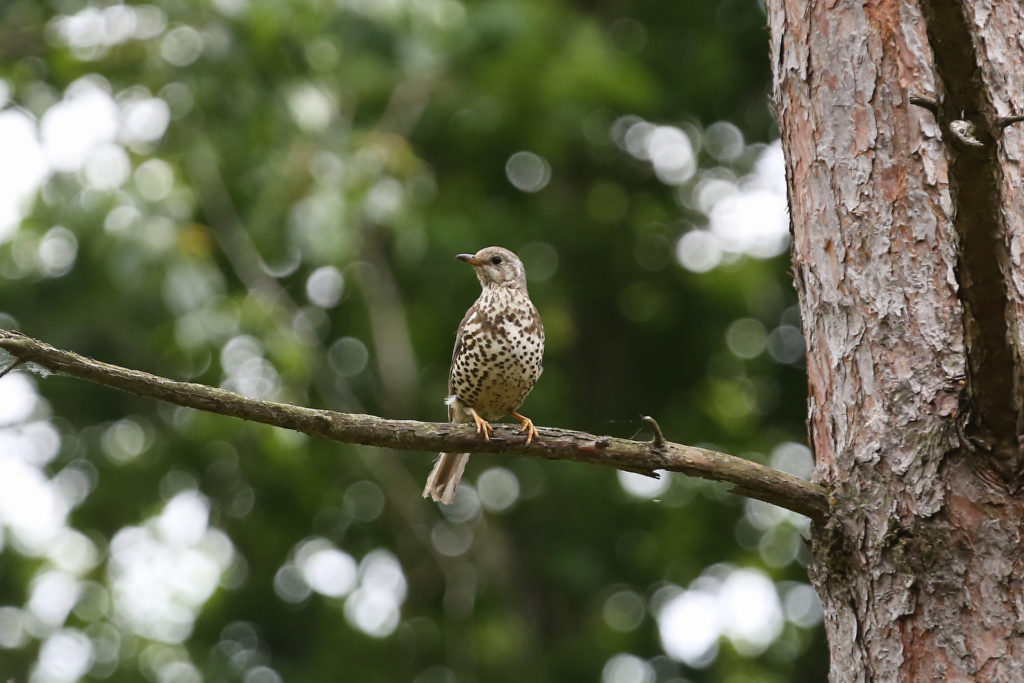 .. a mistle thrush. Song thrushes are common in the wood but I've only seen mistle thrushes a few times before, so good to see it.
Ultimately, no sight of that green woodpecker, but this is a photo I took of one in my garden: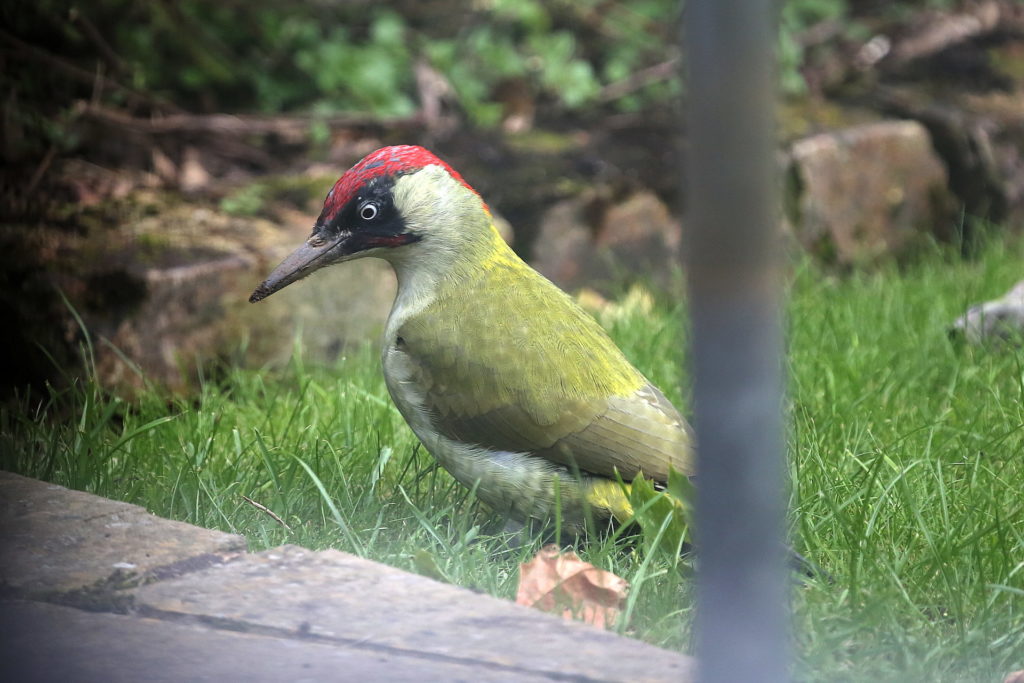 An impressive bird, and always has a "fierce" look about it.
That's it for now.
Chris