This year's winter ride management is expected to begin in early January 2015 and should be completed by the end of February. A different contractor has been appointed for the work this year—Phil Bett—who carries out a lot of work for the Warwickshire Wildlife Trust in their woodland reserves. The amount of work planned is also considerably less than last year, and hopefully the combination of less work, a contractor used to sensitive sites and (with luck) a drier winter will result in much less disruption.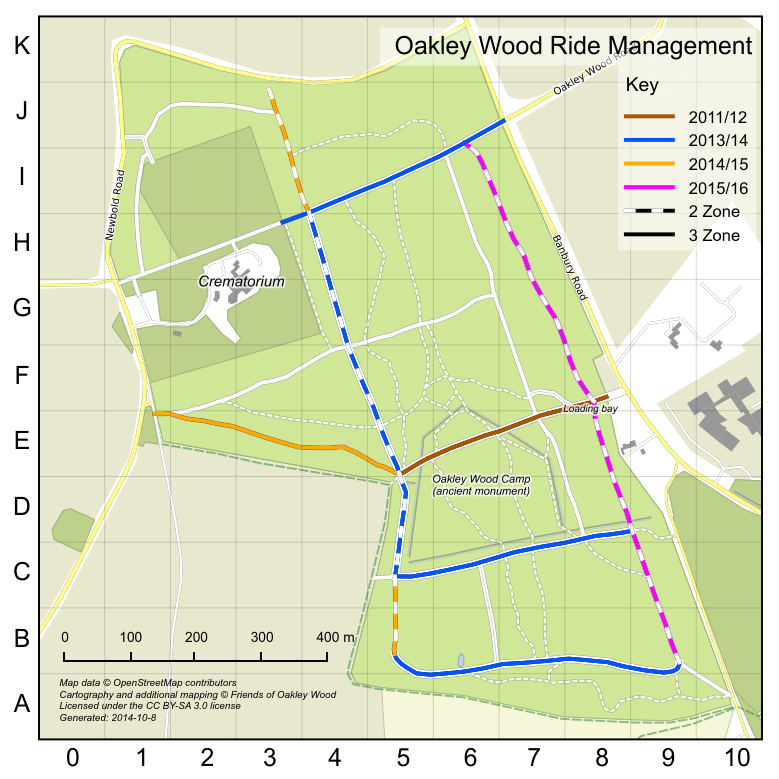 The work this winter will be in the areas marked in orange on the map above, with the main work being in the area to the south of the Crematorium.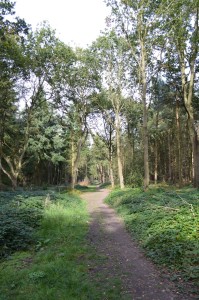 Widening the rides—the network of wide tracks through the wood—is a crucial part of the woodland's management plan. The most important part of a wood for wildlife is the edge, and by creating wide rides the proportion of edge habitat is dramatically increased. Allowing sunlight to reach the ride edges benefits a wide range of plants and animals. There were some impressive displays of foxgloves along newly widened rides this summer, and many of the butterflies that Oakley Wood is known for benefit from the extra sunlight. It also helps to dry the rides out more quickly after heavy rain, keeping them passable through poor weather.